2021 Schedule
---
Saturday, September 18th, Anson Wright Quartet with Jasnam Daya Singh on piano, David Parmeter on bass, and Todd Bishop on drums, The 1905, 830 N. Shaver St., 6-7:15PM. Please visit www.the1905.org for COVID restrictions. Reservations recommended.
News
---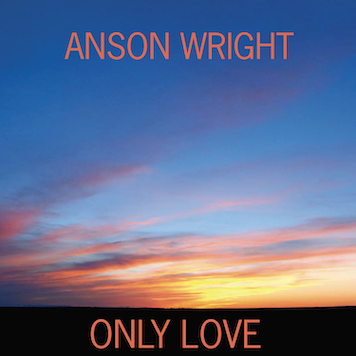 Announcing the December 2019 release of Anson's album, ONLY LOVE.
The quartet album features seven original compositions from Anson and two originals from pianist Jasnam Daya Singh.
Click here for buying and streaming information
.
Announcing the December 2012 release of Anson Wright's novel, Jericho, as an e-book. This book is available for download on your iPhone, iPad, or iPod touch with iBooks and on your computer with iTunes. Click here to learn more and purchase Jericho.
"Written by Anson Wright at the beginning of his multi-faceted career, Jericho is a towering novel that holds an important place in the pantheon of American letters ... a masterful and transforming work."
~Michael Coffin~
Informed Publishing


Announcing the 2009 release of Ukiah's Lullaby, a new CD from Saphu Records featuring Anson Wright on guitar and Tim Gilson on bass. The CD has ten new originals.
Available now, purchase or sample tracks.
" Anson Wright and Tim Gilson create a fabric of beauty, vivid colorations and intimate, intuitive offerings through each composition on Ukiah's Lullaby...Wright's ability to balance technical prowess with beauty is truly the pearl within this timeless recording."
~Jeff Becker~
Jazz Sensibilities

"Clearly the guitarist and bassist have formed a symbiotic relationship and the music here is proof of that. This music also hints at a more secret snd soulful connection, one that comes from a deep love for sound."
~Raul d'Gama Rose~
All About Jazz
"When you hear the opening lines from this duo (Anson's guitars and bass by Tim) on the title track, you'll realize you're in the presence of total talent...true jazz perfection in a wonderfully relaxing set of 10 all-original tunes that will stay in your mind for months to come...Any person who loves quality jazz will agree with me when I declare this MOST HIGHLY RECOMMENDED, and the "PICK" of this issue for best guitar/bass jazz." ~Rotcod Zzaj~
Improvijazzation Nation
"An example of traditional craftsmanship in a contemporary scene often dominated by simple gimmicks, Ukiah's Lullaby(italics) may take a few listens to really catch the chords, but once a listener falls into these delicate melodies the heart strings may well feel a serious yank."
~J. Edward Sumerau~
Metro Spirit
"Two guys meant to work their magic together...it is music to be somehow absorbed rather than simply listened to. One comes away from their shared ideas and musical mesmerism with an appreciation of the delicacy of the duo. Both guys have to be at the top of their game, because there's no place to hide. On these ten recital-quality studies of two cats deep in the shed, it all works to perfection."
~George Fendel~
Jazzscene
"The music in Ukiah's Lullaby speaks eloquently for itself. The ten
original compositions from Anson and Tim range from spirited to lightly
swinging to introspective, and all of the material has direction, strong
melodic content, and heart."
~ John Stowell ~
"An emotional depth that is reminiscent of great duos like Evans and Hall.
I am moved by the overall conception, and by the artistry, intensity,
and restraint..."
~ Paul Pines ~
Director, Lake George Jazz Festival, and author of The Tin Angel.
Announcing the 2008 release of The Sky At Our Feet, a collaborative CD featuring the music of guitarist John Stowell, the poetry of Anson Wright, and soundscapes from Open Path Music. Please visit the Store link for more information.